Emily Campbell, LPA ~ Crestview Hills Location
telehealth link: ​http://doxy.me/ViewpointEmily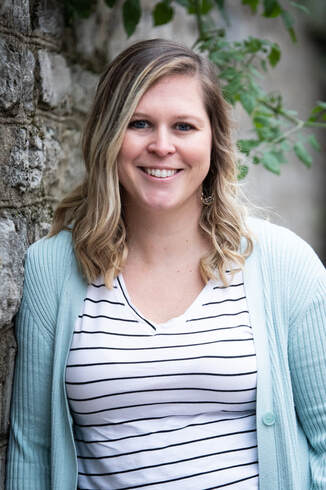 Emily Campbell, MS, is a Licensed Psychological Associate and enjoys working with adolescents and adults with several presenting concerns, including anxiety, depression, body image issues, eating disorders, behavioral issues, and personality disorders. Emily is especially passionate about working with adolescents and adults who are struggling with eating disorders, including anorexia nervosa, bulimia nervosa, and binge eating disorder. Emily recently worked in higher levels of care treating eating disorders, including partial hospitalization and intensive outpatient and emphasizes the importance of a family based approach in treating these disorders. She has extensive training in Radically Open Dialectical Behavior Therapy (RO-DBT), trauma informed care, Acceptance and Commitment Therapy (ACT), Cognitive Behavioral Therapy (CBT), Dialectical Behavior Therapy (DBT), Exposure and Response Prevention (ERP), and group therapy based approaches. Emily is particularly passionate about utilizing RO-DBT based approaches to help clients who are experiencing emotional loneliness, perfectionism, or a lack of interpersonal flexibility to find more effective ways of socially signaling and relating to others. Emily also recognizes the importance of matching each client with the evidenced based treatment that best suits them and their needs.
​
Emily earned her bachelor's degree in psychology from Ohio University in 2013. Upon completing her undergraduate degree, Emily spent two years working in a partial hospitalization setting with children ages 2-8 struggling with behavioral issues including Attention Deficit Hyperactivity Disorder (ADHD), Reactive Attachment Disorder (RAD), and Oppositional Defiance Disorder (ODD). In 2017, Emily earned her Master's degree in clinical health psychology from The University of Michigan-Dearborn. Throughout her academic career, Emily was involved with several research teams with a primary focus on investigating the mind-body connection, anxiety, body image, exercise, and perfectionism. While finishing her master's degree, Emily completed her practicum experience at a private practice in Royal Oak, Michigan where she assessed children and adolescents for ADHD, dyslexia, and anxiety. Most recently, Emily was a program therapist at Eating Recovery Center of Ohio where she led group therapy of various therapeutic modalities and worked with patients for individual and family therapy.
As a Licensed Psychological Associate, Emily's clinical work at Viewpoint is being supervised by Dr. Jennifer Ossege, licensed clinical psychologist and board-approved supervisor. Emily is not on insurance panels, therefore her services are private pay only.