Lori Veselovec, LCSW ~ Florence Location

telehealth link:
https://doxy.me/loriv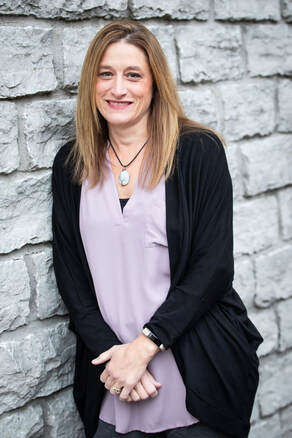 Lori Veselovec, LCSW, specializes in working with preteen, teens and adults. Lori has a focus in working with adolescent girls who are struggling with anxiety and depression. She enjoys working together with teens and parents, who would like to enhance their communication skills, as well as preteen girls going through the often challenging transition from elementary to middle school. Lori also frequently works with parents to address concerns related to parenting or co-parenting, as she is a trained facilitator of the Nurturing Parenting and Stewards of Children programs. She is particularly interested in working with children and teens who are gifted, high achieving or "twice exceptional" (gifted with a learning disability, especially sensory issues).
​
After completing her undergraduate degree in Psychology at Manhattanville College in 1995, Lori earned her Master's degree in Social Work from Fordham University in 1998. Lori has been a Licensed Clinical Social Worker in Kentucky since 2017. She has experience working with survivors of trauma, abuse and neglect. Lori is certified in Trauma Focused Cognitive Behavior Therapy (TF-CBT). Lori is also trained in Parent Child Interaction Therapy (PCIT), Trauma and Grief Component Therapy for Adolescents, and Dialectical Behavior Therapy (DBT). She often incorporates these evidenced based treatments, along with Cognitive Behavior Therapy (CBT), to empower clients to overcome personal obstacles to improve their overall well-being.